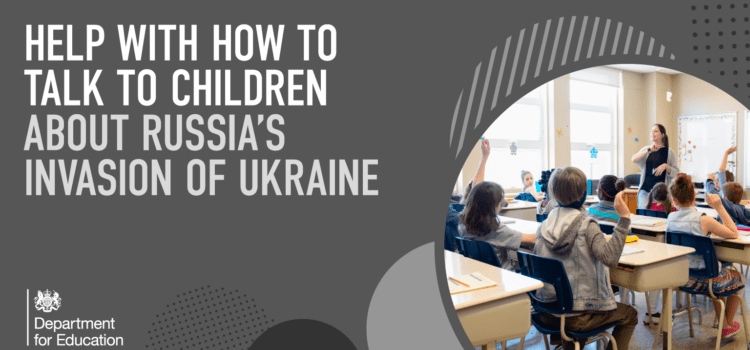 Help for teachers and families to talk to pupils about Russia's invasion of Ukraine and how to help them avoid misinformation.
Copy and paste this URL into your WordPress site to embed
Copy and paste this code into your site to embed
Related content and links
About the Education Hub
The Education Hub is a site for parents, pupils, education professionals and the media that captures all you need to know about the education system. You'll find accessible, straightforward information on popular topics, Q&As, interviews, case studies, and more.
Please note that for media enquiries, journalists should call our central Newsdesk on 020 7783 8300. This media-only line operates from Monday to Friday, 8am to 7pm. Outside of these hours the number will divert to the duty media officer.
Members of the public should call our general enquiries line on 0370 000 2288.
Comments and moderation policy