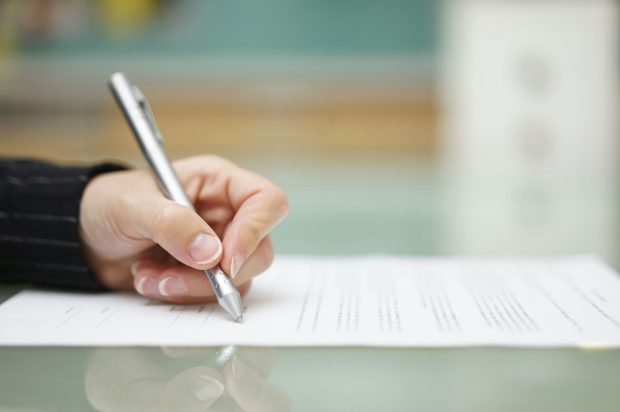 A comment piece in today's Telegraph sets out the importance of exams taking place next summer.
Columnist Charles Moore says that abandoning exams in favour of teacher assessments next year would be a risky step and echoes the words of Ofsted Chief Inspector Amanda Spielman who raised concerns that without exams many older students "simply won't return to schools" for the rest of the academic year if there is no exam to work towards.
He  goes on to say that the point in exams is to provide an objective assessment standard and says: "GCSEs and A levels…are certainly a matter of life chances. The less objective they are, the worse life chances they offer."
On Monday 12 October we confirmed that exams will go ahead next year and most AS/A level and GCSE exams will be delayed by three weeks to give pupils more teaching time.
The main exam series will start on 7 June, just after the May half-term, and end on 2 July. One maths and one English GCSE exam will take place before the May half-term to give any Year 11 pupil who is affected by Covid-19 the best possible chance of sitting at least one paper in each of these core subjects , as well as some AS and A levels with small numbers of students entering. GCSE and AS/A level results will be given out to students in the same week in August.
Exams are the best way of judging students' performance. GCSEs are an important assessment of attainment at a crucial stage of a pupil's progression at age 16. A levels open the door to the next stages of higher and vocational education at age 18. There is broad consensus backing the decision to hold exams because they are a critical part of the education system, giving students the foundations they need to move on to the next stage of their life.
We recognise that the three weeks' extra learning time does not, on its own, make up for the time that pupils spent out of school during the period of national restrictions in the spring.  Schools and colleges are making extraordinary efforts to ensure pupils get the best possible education this year and catch up on any learning lost but to bolster this we have announced a catch-up package worth £1bn, including a 'Catch Up Premium' worth a total of £650m.
Our expectation is that this funding will be spent on the additional activities required to support children and young people to catch up after a period of disruption to their education. We also announced a new £350m National Tutoring Programme for disadvantaged pupils. This will increase access to high-quality tuition for disadvantaged and vulnerable children and young people, helping to accelerate their academic progress and tackling the attainment gap between them and their peers. As part of this we announced a 16-19 Tuition Fund, allocating up to £96m as a one-off, one year, ring-fenced grant to school sixth forms, colleges and all other 16-19 providers. This will provide small group tutoring activity for disadvantaged 16-19 students whose studies have been disrupted as a result of COVID-19.