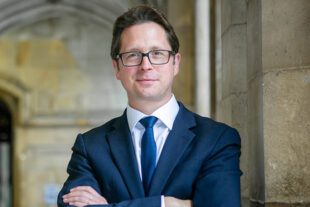 Today we announced that adults and young people across the country will benefit from more high-quality and flexible education and training – levelling up opportunities and supporting more people into higher skilled, higher wage jobs. People looking to upskill or retrain will have access to more than 100 short courses starting from September next year. On top of that a further nine Institutes of Technology have been announced in locations including Blackpool, Derby, Salford and Essex, bringing the total to 21 across the country.
Skills Minister Alex Burghart has set out his thoughts on how significant these announcements are.
Today is a red-letter day for education in our country. Today we are unleashing a massive investment which will plug the skills gap and boost the economy.

From September, people who need to retrain or learn new skills will be able to choose from over 100 new skills-boosting short courses. These are in sectors where we know there are shortages, such as health care, education, STEM, digital technologies and Net Zero.

Courses will last between six weeks and a year, so people can pick the right course for them and learn at their own pace.

More than 20 universities and colleges will offer these practical courses, providing an excellent alternative to a traditional three-year degree.

We will also offer loans to help people cover fees - the next step in the development of our Lifelong Loan Entitlement. From 2025, this will give people the chance to borrow money equivalent to four years of university fees, which they can tap into over their lifetime for higher-level education and training. A lifetime budget to boost your own skills that you can use when you need it.

This is on top of all the great courses already available for free under the Prime Minister's Lifetime Skills Guarantee, including our intensive Skills Bootcamps that are giving people new technical and digital skills or training them to be HGV drivers.

We are also increasing the number of Institutes of Technology round the country. These are cutting edge link-ups between employers, colleges and universities that specialise in subjects such as manufacturing, cyber security, aerospace and automotive engineering… the industries of the future.

Plus we are investing more than £300 million into upgrading facilities and equipment at colleges and universities to make sure people can train on the sort on tools and equipment they'll use in modern industry.

These ground-breaking changes will make this country fairer for everyone.  Everyone is entitled to have the same opportunities to make the most of their lives - and it shouldn't mean having to leave your home town to do it.

And this new offer is going to turbocharge our country's economy making it more productive and competitive.

Whatever stage you're at in life, wherever you live, you'll now have more opportunities to get on by learning new skills that employers really want, leading to the jobs you really deserve - and building the economy the nation really needs. This is levelling up. This is building back better.