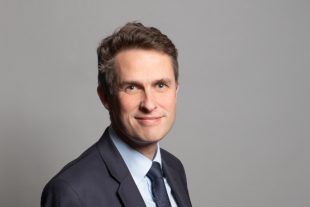 This week the Education Secretary Gavin Williamson wrote to teachers to thank them for all they've done on this year's assessments.
Now that the summer holidays are firmly underway, I hope that you are enjoying some very well-deserved rest. However, as we head towards A Level, GCSE and vocational results days, I did not want to delay writing to thank you for your incredible efforts over the past academic year.

During this pandemic we have asked you to go to exceptional lengths to keep children learning and time and again you have responded. You have my deepest gratitude for continuing to step up to this challenge with such dedication and determination.

I do hope you can take stock of your achievements and allow yourself a moment to feel a sense of pride.

In particular I would like to thank everyone who has worked on this year's assessments. The teacher-assessed grades process has, I know, taken a significant amount of work, but you took it on and worked, as you always do, for the greatest benefit for your pupils

We all know that for young people to progress to the next stage of their lives, they need qualifications that they can have confidence in and which reflect accurately what they have learnt and what they can do.

Right at the start of the pandemic I said that people would now have a far greater appreciation of what teachers do and this will only have increased as the months passed. Your hard work will have earned the trust and admiration of the whole country. In fact, I think that, as a nation, we have perhaps never valued education as much as we do now.

In the next few weeks students across the country will be taking up apprenticeships, preparing for university, moving on to A levels and other further qualifications or starting their first job. They can take those next steps because of everything you've done to support them.

You have given them their passports to the future.

For all these ground-breaking achievements I want to say a heartfelt thank you on behalf of the Prime Minister, my department and the ministerial team.

And I would like to wish you a peaceful, healthy and relaxing summer break.
The Rt Hon Gavin Williamson CBE MP
Secretary of State for Education